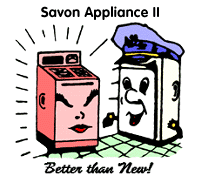 SAVON Appliance II (formerly General Appliance Refinishing) is now located in North Hollywood, CA, and has been in business for over 30 years. Our clients have included collectors, businesses, restorers and individual owners who want and appreciate fine antique appliances, both as works of art AND everyday useful, utilitarian appliances that become the center of modern kitchens. Click on the images below to see some of our work!
We can restore any of your vintage stove, refrigerator or car parts, or can repair and restore the entire appliance. We have a commercial paint booth, where we can also repaint any appliance, even if it is new (and you just need that special shade of aqua to match the imported tile).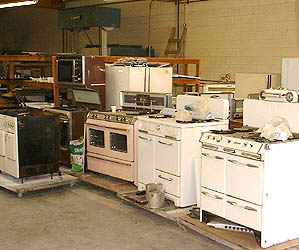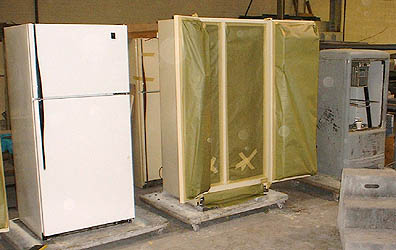 We can pick up and deliver in Southern California, and ship worldwide fully insured. You can call us directly at 818-653-5726 (or email appliance8622@aol.com) for a price quote, restoration advice and help with your project planning and decisions!
SAVON Appliance II is located at 13244 Raymer Street in the city of North Hollywood, California. We ship parts worldwide, and have parts for refinishing sent to us on a regular basis. For owners, collectors and restorers located in the greater Los Angeles area, we are are 1/2 block east of Reseda Boulevard.