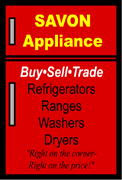 What do our customers and the press think about us?
Read some comments and reviews here!

Check out our photos of completely restored Classic Stoves FOR SALE!
Founded in the early 1980's, SAVON Appliance is known throughout Southern California as the best neighborhood shop for buying, selling & trading all brands of major appliances, both newer and used. Our inventory includes washers, dryers, refrigerators, ranges, stoves and more. Why go to a major department or appliance store and spend 50-100% more than SAVON's used and guaranteed appliances?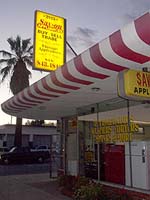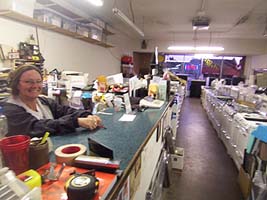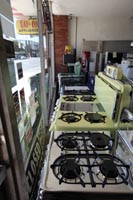 We sell the appliances in a complete range of price, style and color options, from new to late model used (some only a year old), to moderately-prices used to vintage classics.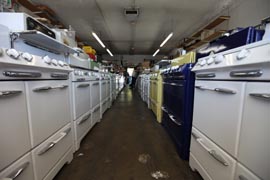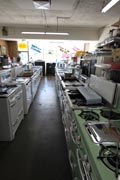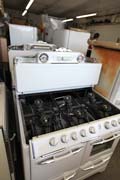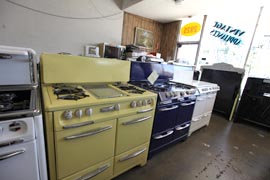 We guarantee all of our appliances, and our experianced staff has completely inspected, repaired or even restored every stove, refrigerator, washer and dryer that come into the shop. If you have an appliance to trade or sell, we are happy to give you an estimate over the phone of the value of your appliance.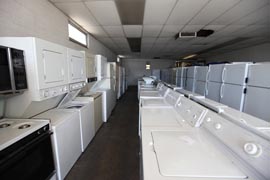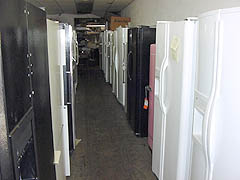 We can pick up and deliver in Southern California, and help you ship worldwide. You can call us directly at 818-843-4840 or 818-843-4908, email appliance2925@aol.com, or better yet drop by 7 days a week to view our inventory!

SAVON Appliance is located at 2925 Burbank Blvd. in Burbank, CA (between Hollywood Way and Buena Vista). Our hours are 9-6 Monday-Friday, 9-5 Saturday and 10-2 most Sundays. If you are looking for any Appliance (new, used, vintage, etc.) we are located "Right on the corner - Right on the price!"